Myth on credit: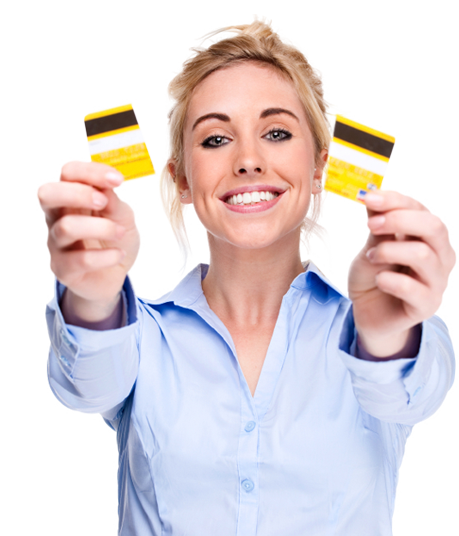 We have all heard the same rumors that talk about our neighbors, relatives or friends. There are plenty of myths about what you should do and not do to improve your credit profile and credit score. Finally we throw some light on those myths! We exposed these "urban legends" to give you the truth and the whole truth about credit:
Myth: Your score will be negatively affected if you check your own credit profile – fortunately, this rumor is completely false. Checking your own profile and credit score is considered a "harmless request" that causes no harm to your credit history. You might want to check your credit rating for a number of reasons. Do not know if this is the right time to consider taking a second mortgage. Understanding your current credit profile and score can actually be a good way to gain a better understanding of your personal finances. Therefore, it is good to know that all checks will affect your credit history. Only "normal inquiries" from a creditor or lender, those made when you apply for credit, a few points can reduce your credit score. You are afraid to cause harm to your credit "shopping around" for a loan? Requests for the same pattern over a short period (a few weeks) are grouped into a single application that causes least harm.
Myth: Closing old accounts will improve my credit score – close or not close, that is the question. Many people argue that closing your oldest accounts or your inactive account is a good way to improve your credit reputation. In most cases, however, the closure of accounts has the opposite effect. The old credit accounts can lower your cancellation credit score by giving the impression that your credit history is less expanded. Before closing the oldest account on your credit profile, think twice. If you want to reduce the amount of credit that is available to you, ask for a reduction in your credit limits or close newer accounts.
Myth: Once you set a negative account, it disappears from your credit profile – negative entries such as collection accounts, bankruptcies and late payments remain in your credit profile during 6-7 years. The fact to pay an account before the end of its expected life does not disappear from your credit profile but is rather the account is marked "paid". It's still good to repay your debts: this can improve your credit score. But in fact, the remarkable improvement only occurs upon expiry of the registration.
Myth: Being cosigner does not make you responsible for an account – when you open a spouse or co-sign a loan you account, you accept legal responsibility for the account. Any activity in these shared accounts, good or bad, comes to be included in the credit profile of two people. If you co-sign a car loan from a friend and that it fails to make his payments, his actions will cause harm to your credit profile and vice versa. The only way to stop these "double registration" is to refinance the loan or require that the creditor officially remove your account name.
Myth: The debt repayment will add 50 points to your credit score – your credit score is calculated based on a complex algorithm into account hundreds of factors and values. It is very difficult to predict the number of points you can win by changing a single factor. For example, for a person whose credit score is high even a single late payment can cause a significant drop. By cons, for a person whose credit score is low, the same late payment could not cause a significant drop. There is no "magic potion" to improve your credit score. Just keep paying your bills on time, reducing your debt and eliminate negative inaccuracies in your credit profile. A good financial behavior and the passage of time are the two most important factors in your credit score.
FACT: There are two major credit bureaus (TransUnion and Equifax) each of which is independent of the other, keeping track of your credit history. This means that you have a two credit profiles and two credit scores.
FACT: You can check your credit report as often as you like without this having a negative effect on your credit score.
Checking your own profile is regarded as a harmless application, which does not affect your credit history. Applications lenders and creditors – which are normal applications – can lower your score by a few points.
FACT: Negative files remain on your credit report for up to six years, even if you pay off the debt. Bankruptcies can be included for even longer, depending on the province where you live. If you file for bankruptcy more than once, your bankruptcy may remain on your record for 14 years.
You finally paid this account … why he remains so in your profile? There remain for at least six years. But it will be marked "Paid".
FACT: Check your profile and an annual credit score is not enough. Think of your credit as the weather: the weather as it can change daily. Of course, you do not check the weather once per year! The reality is that to manage your credit, you should check your credit report regularly. A good way to do this is to give you a credit monitoring product.
You now know the reality hiding behind these common urban legends. But be on your guard: there are many others, circulating everywhere!